About us
We, Carina Engqvist and Carina Eldåker, are the owners of Cykla i Filmlandskapet Småland. We have our hearts in the countryside. We are passionate about development and entrepreneurship. Our vision is that it should be easy, fun, and sustainable to experience Småland. The bicycle is an exceptional transport due to this.
Here, in the crossing villages between the counties of Eksjö and Vimmerby, where Swedish children's movies have become a part of the cultural heritage, we want to enlighten the existing tourist attractions, beautiful environments, proficient entrepreneurs- and contribute to a broader supply of activities and more guest nights.
Joining a guided bike tour shall be a delightful holistic experience.
Welcome!
info@cyklaifilmlandskapetsmaland.se
Carina Engqvist +46 702610240
Carina Eldåker +46 706190433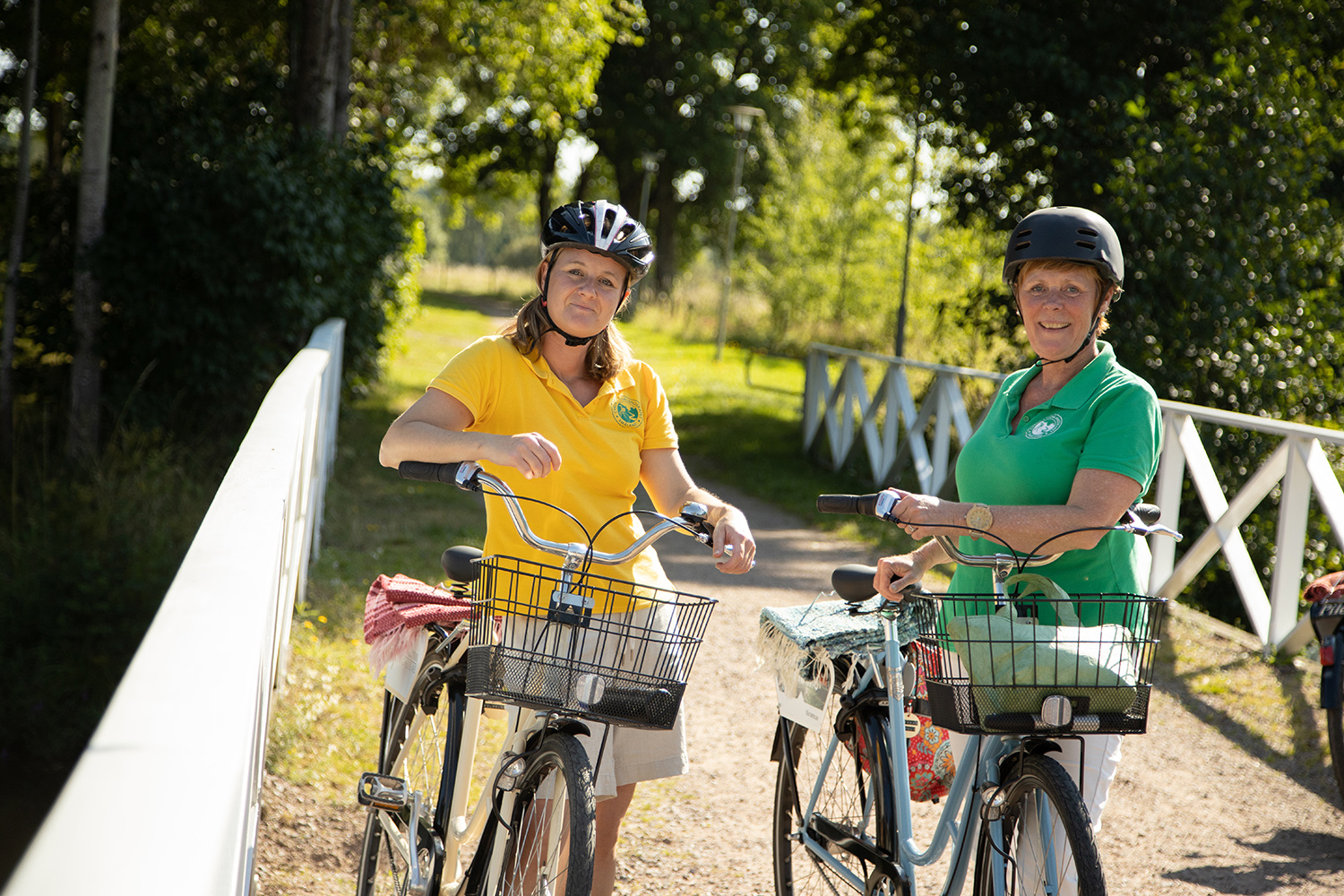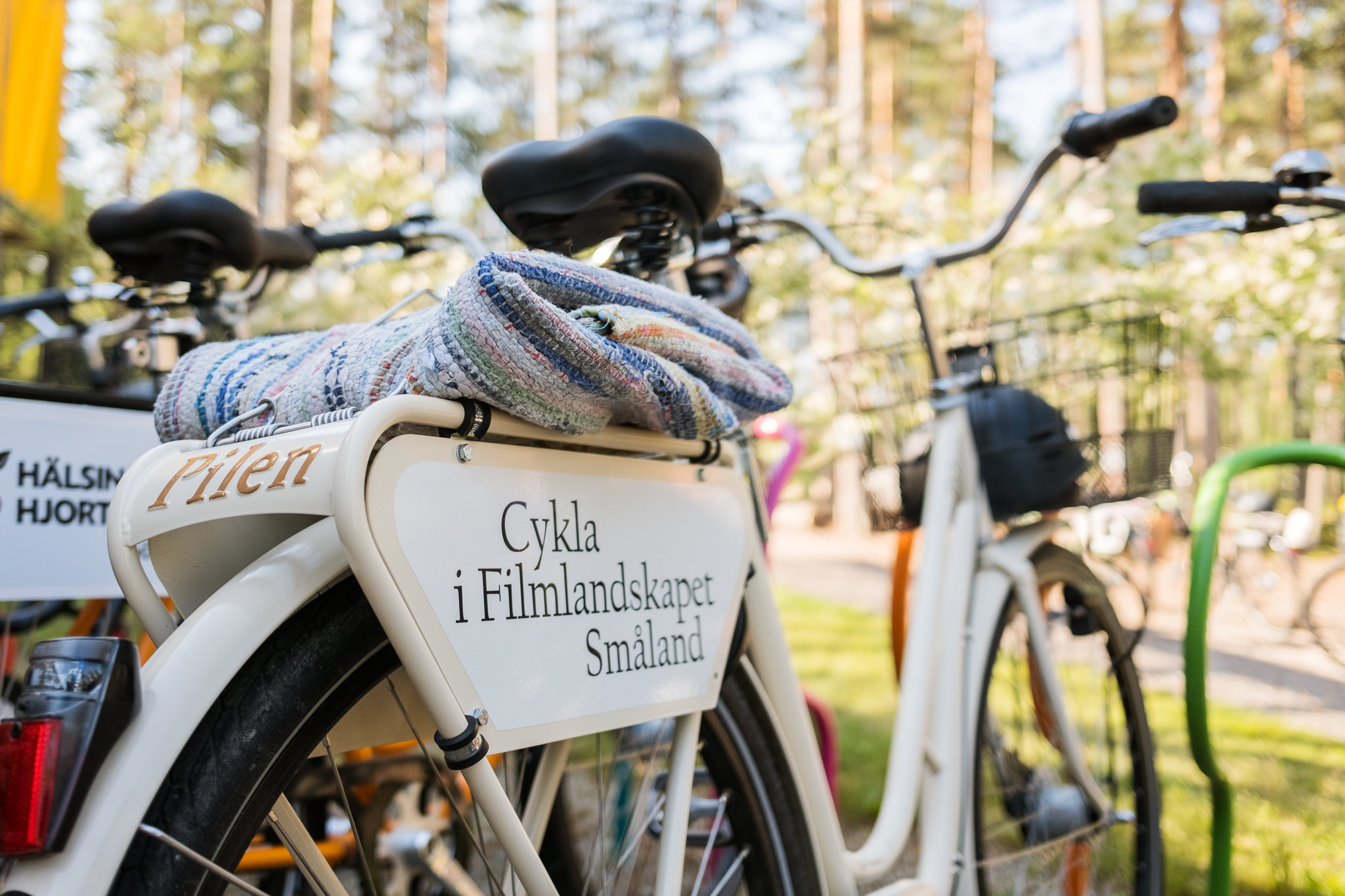 Our vision: It shold be easy, fun and sustainable to experience Småland
Sustainable entrepreneurship permeates everything we do in Cykla i Filmlandskapet. Our concept is to bring guests to unique places, without emissions and climate footprint. Where public transport does not reach further, cycling takes over. We work closely with our colleagues in the area, which benefits the local economy and social sustainability. We always choose suppliers from Småland, whether it is bicycles, lingonberry drink or cinnamon buns. The parcel holder always contains our answer to the picnic blanket – a hand-woven rag rug that is on of the most sustainable thing; discarded textiles given new life.
We always use tin cups for the coffee. With good hospitality as a guiding principle, we offer our guests to get to know Småland from the bicycle saddle, take part in the local cultural heritage and, not least, share the experience with others. In short: It should be easy, fun and sustainable to experience Småland.
Contact us
E-post: info@cyklaifilmlandskapetsmaland.se
Filmbyn Småland
Spilhammarvägen 4
SE-598 97 Mariannelund
GPS: 57.621933, 15.597396
Public transport: Take the train to Nässjö or Vimmerby and change to bus 325 to Mariannelund. Unfortunately, there is still no bus stop at Filmbyn Småland. We are lobbying for it and hope for a change. Currently the nearest stop is "Göreda bro" just east of Filmbyn. It requires a short walk across the bridge along the busy highway 40. If you want a safer route, you get off at the "Lundagatan" stop, near Mariannelund's cinema, and walk along Östra Storgatan, Majsgatan and the cycle path to Filmbyn Småland.