The movie-landscape is open!
Book a bicycle and try one of the tours in the movie-landscape Småland.
Full day rent consists of a 7-geared bicycle equipped with footbrake, a helmet, a map, and some guiding info. 280 SEK/bike.
Food package: A saturating sandwich with home-made meatballs and fried egg as well as a drink and a fruit 120 SEK/Person.
7-speed adult bicycle can be booked below for both adults and children (up to 15 years) who can ride an adult bicycle. In the reservation below you also book junior bicycles and order food packages.
If you need to rent a child saddle, bicycle trailer, please contact us:
Carina Engqvist, carina@bokstavligt.nu +46702610240
Carina Eldåker, carina@eldaker.se +46706190433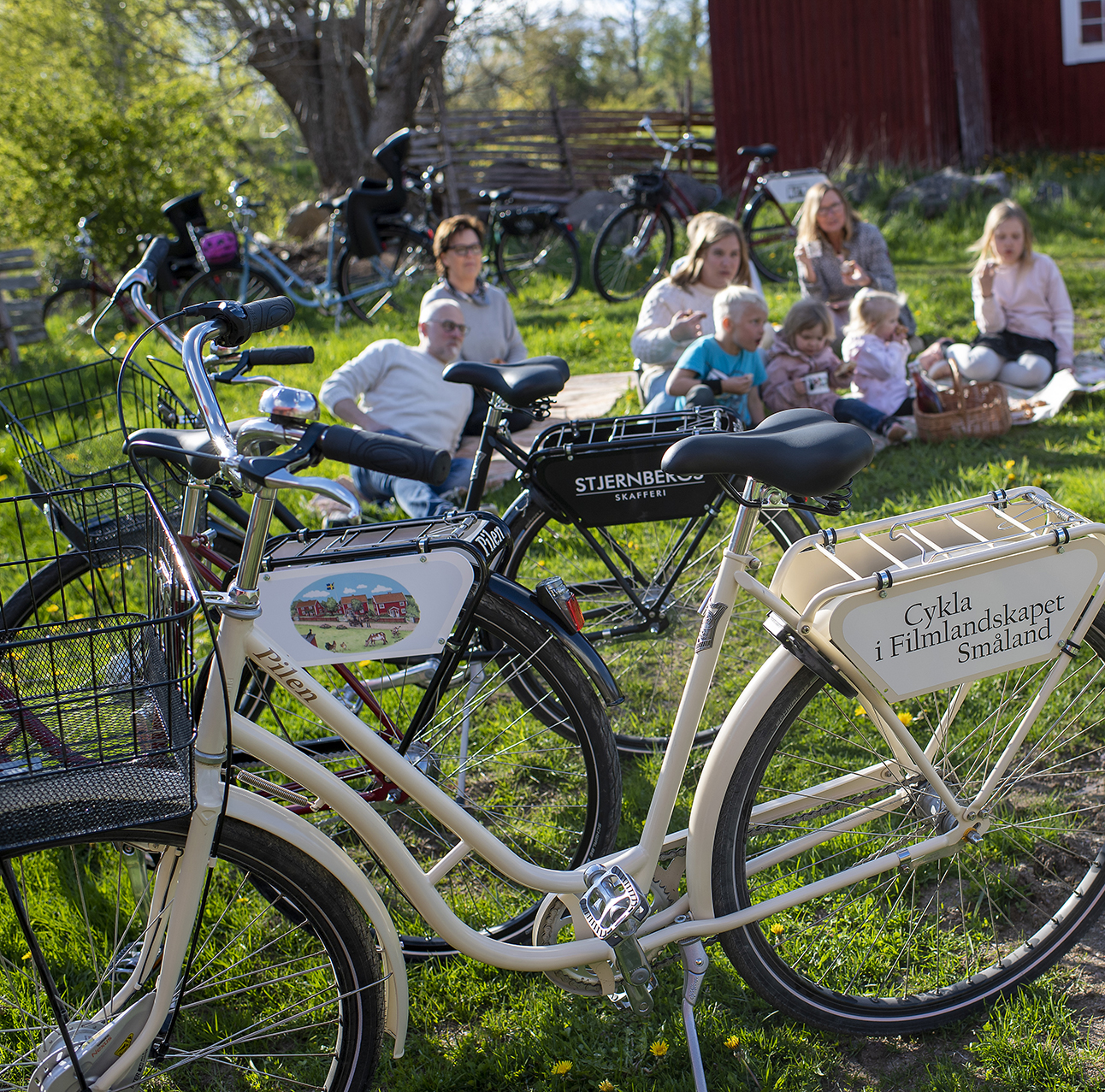 Book here